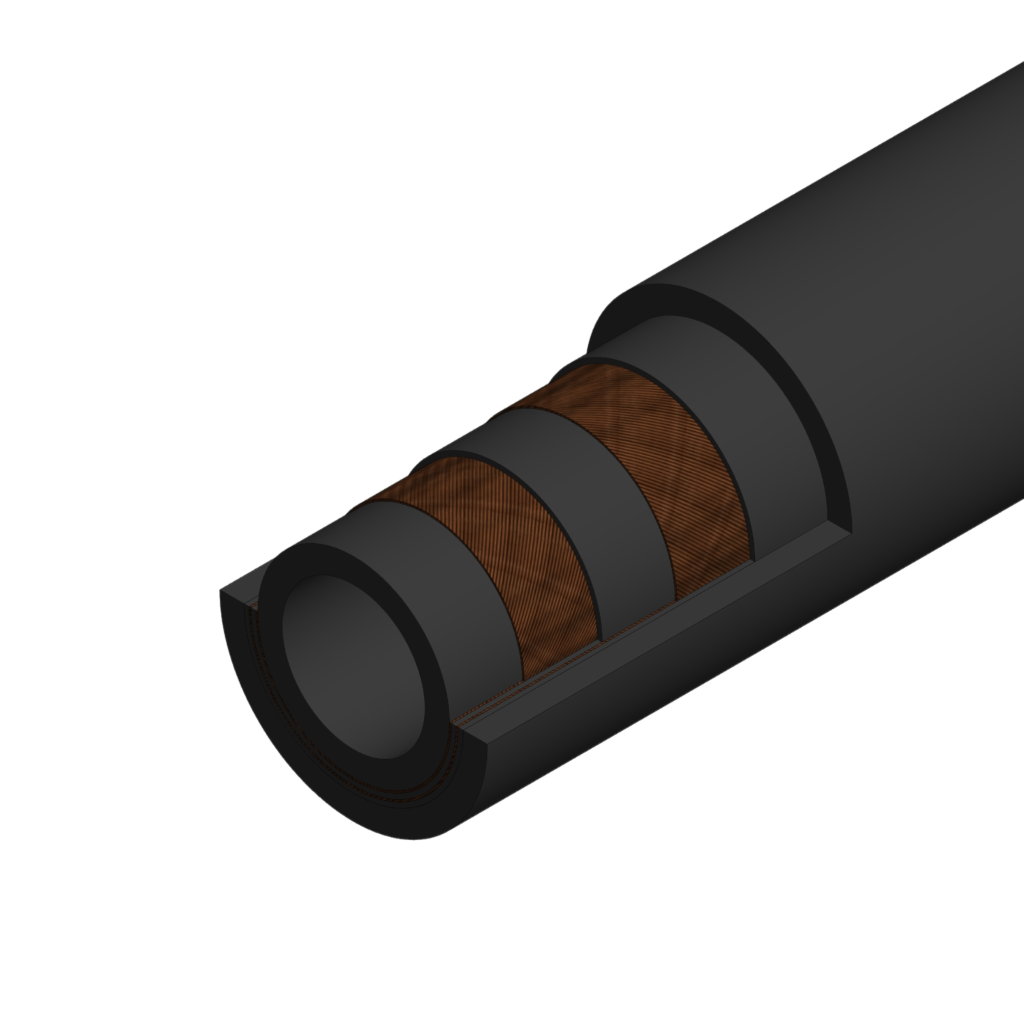 The hose is one of the most important components of peristaltic pumps.
Due to the extreme conditions under which they operate, it is very complicated to produce good hoses. There are few companies in the world capable of producing good peristaltic hoses, and a good knowledge of the technology is required.
Peristaltic hoses have 3 distinct parts: The inner part, the textile reinforcement and the outer part.
The inner part is in contact with the pumped product. This can be made in different materials which are chosen depending on the chemical compatibility with the pumped medium. There are 2 different ways of producing this inner part, laminated or extruded. At PeriBest Pumps, we have chosen to manufacture this inner part by extrusion. This process is more costly and complex than the laminated method, but it offers the advantage that it cannot delaminate. This guarantees good operation at higher temperatures, and drastically reduces the risk of contamination of the product with hose particles.
As regards the textile reinforcement, its main functions are to provide resistance to pressure and maintain the hose's structure, ensuring that it always returns to its initial state after compression. PeriBest Pumps uses a high-density reinforcement that ensures minimum use of reinforcement and maximum hose life.
The external part is in contact with the compression elements. Many manufacturers do not machine this part accurately, giving hose wall tolerances up to +/-1 mm. These wide tolerances cause over-compression in some cases and under-compression in others. The consequence is a shorter hose life, and a lack of consistency in pump performance and hose life. At PeriBest Pumps, we grind the outer part of the hose to ensure very tight tolerances of +/- 0.2 mm, achieving optimal compression, unbeatable hose life and absolute repeatability.
Our hoses use state-of-the-art technology in which each part has been carefully studied to offer the best possible solution available on the market.