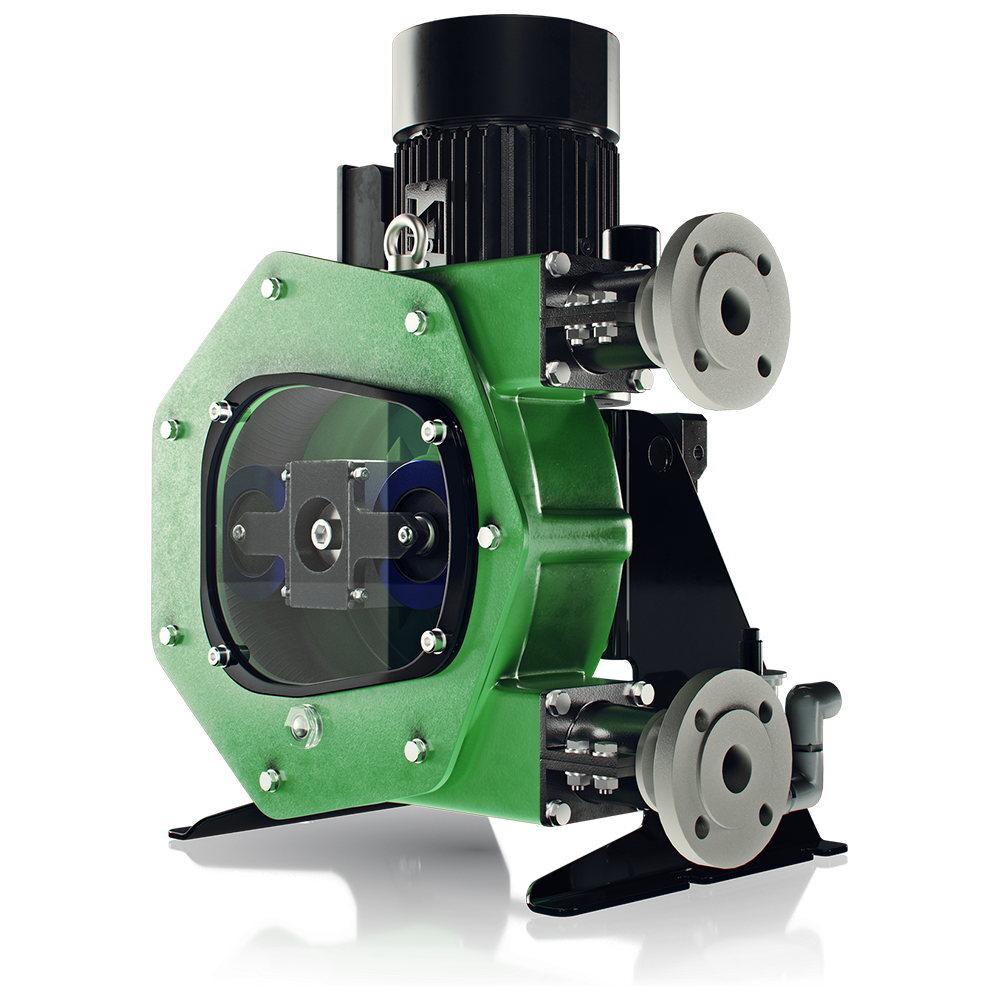 Version
Chemical grade
This version provides the necessary changes to the equipment to create a product that is fully protected and resistant to attack by highly corrosive acids and all types of harsh chemicals.
Extremely resistant design with TEFZEL® coating on the body and front cover.
Plastic connections made of Polypropylene or PVDF and latest generation hose made of NR, EPDM or Hypalon®.
Hose leak sensor and product drainage system inside the body to prevent accumulation.
A very strong, robust and corrosion-resistant pump at a very competitive price.

Corrosion-resistant design.
Protection both inside and outside the body of the pump and cover thanks to a Tefzel ® coating, which gives it a far higher degree of corrosion resistance and adhesion than any other type of industrial paint.

Hose leak detection included.
It incorporates a hose leak detector by level increase, which quickly detects when a hose breaks. It is a potential free contact that can be used to stop the pump, activate an alarm, etc.

Drainage system
Our drainage system ensures that there is no accumulation of corrosive product inside the pump casing under any circumstances, thereby minimising the risk of the internal parts corroding in the event that the hose breaks.
Technical specifications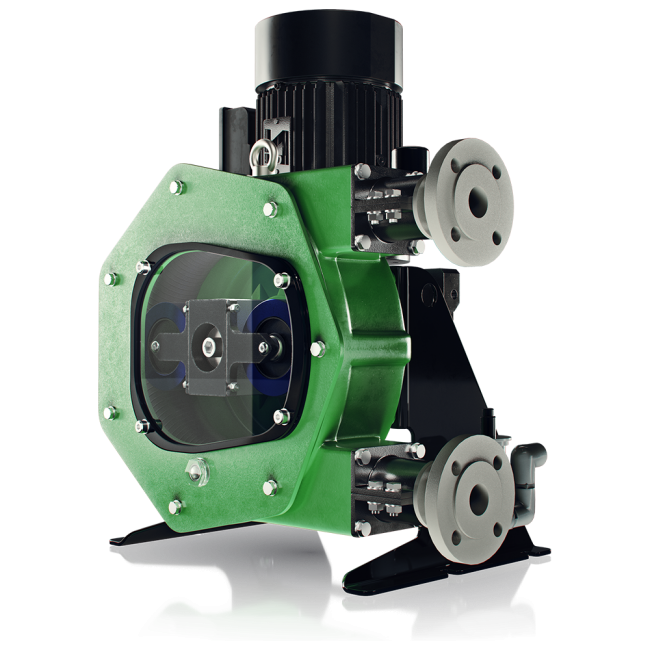 FLOW RATE RANGE 5 to 20.000 l/h
INNER DIAMETER 13 to 70 mm
MATERIAL OF CONNECTIONS AISI-316, PP, PVDF (PTFE)
CONNECTION TYPES BSP, DIN, NPT, ANSI
MATERIAL OF ROLLERS Hard aluminium (anodised) or nylon
MATERIAL OF HOSE NR, EPDM y Hypalon (hasta el modelo 21)
Didn't you find what you're looking for?
Check these categories