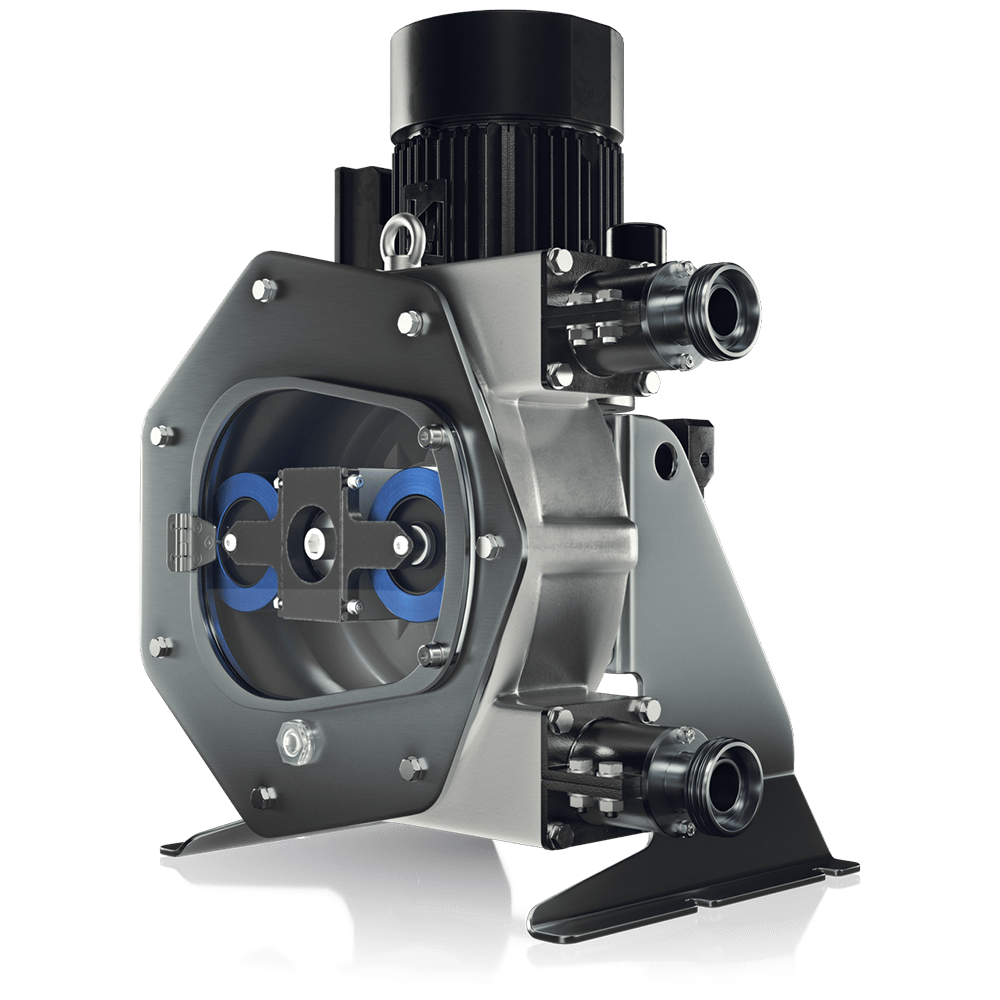 Version
Food grade
Sanitary version that is fully suitable and compatible for pumping food products and complies with current specifications and regulations.
Sanitary design which optimises downtime, makes the cleaning process easier and improves efficiency.
The manufacturing process of the hose in FDA food grade nitrile provides extra resistance to temperature and extends the useful working life.
DIN 11851 or Triclamp food grade connections with a stainless steel base and front cover.
The front cover can be easily and quickly removed to make the clean-in-place (CIP) cleaning and front roller extraction processes easier.

Quick-opening front cover.
The inspection window is supported on a quick-opening hinge which makes CIP cleaning easy. This system, and the ease with which the roller can be removed from the front, means that the pump can be ready for the cleaning process in just a few minutes.

Food grade hose and connections.
The peristaltic hose is made of FDA-certified food grade NBR. The inside part of the hose has been extruded, meaning very high temperatures can be used to clean it. The DIN 11851 and Triclamp connections are made of AISI-316L stainless steel.

Food grade design.
Components that are not in contact with the product to be pumped are also designed for food use. The base and cover of the pump are made of stainless steel, the body of the pump is painted white, and the lubricant used is food grade.
Technical specifications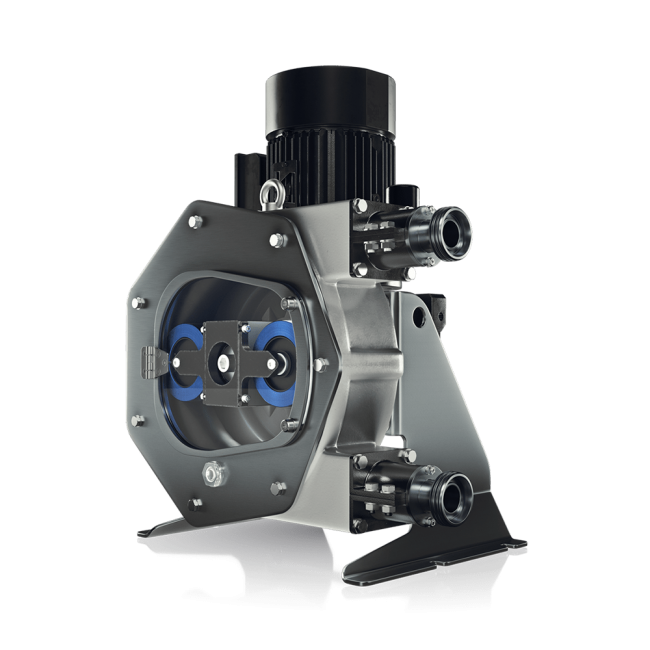 FLOW RATE RANGE 5 to 20.000 l/h
INNER DIAMETER 13 to 70 mm
MATERIAL OF CONNECTIONS AISI-316L stainless steel
CONNECTION TYPES DIN 11851, Tri-clamp
MATERIAL OF ROLLERS Hard aluminium (anodised)
MATERIAL OF HOSE NBR (Food grade)
Didn't you find what you're looking for?
Check these categories