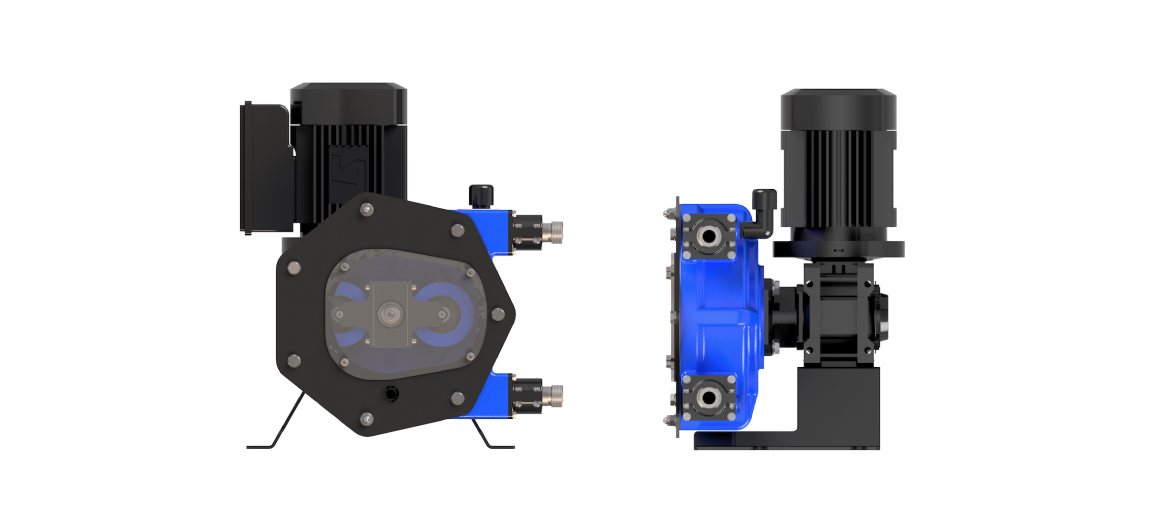 Peristaltic pumps PERIBEST
I12 · I17 · I21
Ease of installation for accurate dosing
The design of I12, I17 and I21 models is focused on achieving a small, heavy duty pump with XXL bearings that is unique on the market. The bearings installed between the rotor and the gear reducer fully absorb all the axial loads, which frees the reducer from fatigue and maximises its service life.
Thanks to the precision of all the compression components, to the differentiated manufacturing process of the peristaltic hose, as well as the quality of its materials, a durability is achieved that is unmatched on the market.
The Peribest Hose pump I12, I17 and I21 models cover a flow rate range between 5 and 1000 l/h. These robust pumps with compact vertical design are ideal for the dosing applications for all types of abrasive, corrosive, viscous or delicate products with discharge pressures of up to 10 bar.
Dosing of chemicals, additives, lime milk, activated carbon and polymers are some of the main applications that the low flow rate Peribest pumps solve to perfection with maximum flow rate control, process efficiency and ease of installation and maintenance.